With Winter Coming, What Does CWI Recommend for Mobility for the Elderly?
If you live in a geographical area that involves snow, ice, wind and rain during the winter season, getting around can become a challenge. If you are elderly and need assistance, it can be much more difficult to maneuver during inclement weather.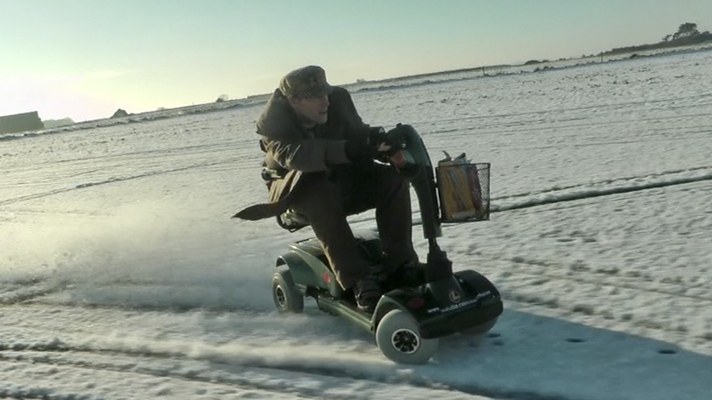 With winter coming, what does CWI recommend for mobility for the elderly? There are a variety of products that can make getting through this season a lot more manageable. Products of the highest quality, construction and technology that are able to handle difficult terrain and continued use for safe, sturdy transport assistance.
Powered Movement
Battery powered scooters are able to get you where you want to go, and fast. These units are tough enough to withstand daily use, able to navigate city sidewalks to suburban malls and most terrain in-between.
These are some of the many CWI powered scooter models to consider for all-season transport:
Maverick Executive Three Wheel Power Scooter - Top of the line transport that looks more like a Harley Davidson than your conventional model. It includes front and rear motorcycle inspired suspension and a sport style captain's seat that swivels. Perfect for maneuvering winter terrain.
Panther Heavy Duty 4-Wheel Scooter - Thick construction and strong suspension creates smooth transport over most seasonal landscapes.
Phoenix 4 Wheel Heavy Duty Scooter - This model combines easy portability with a 350 lb. weight capacity able to handle all-season terrain.
Rollator Transport
Walking over winter terrain is not easy even without assistance, so for the elderly CWI recommends rollator transport devices for safety and convenience. These are perfect for those who want a sense of independence, whether indoors or outdoors, with the capability to use built-in hand brakes and an available seat for taking breaks or using it for storage underneath.
The aluminum rollator is a sturdy design that features:
Zippered pouch under the seat
Cerated (protective cover) brakes
Seamless padded seat (14 x 14 inches)
6" black, non marring (damaging) casters with soft grip tire
Ergonomic handles which are easy to grip and adjustable in height
Other rollator recommendations for winter mobility include:
Easy Walking
If a powered scooter or rollator are not an option, CWI recommends one of many safe, sturdy walkers. These devices keep the elderly on the move offering strong balance support with easy glide capability. Getting to a car or transport van during the winter months should be easy enough when using one of these walkers.
There are designs with back wheels like the Duro-Med 2-Button Release Adjustable Aluminum Folding Walker which effortlessly rolls when needed along with an easy 2-button release capability for simple storage. Then there is the Deluxe, Trigger Release Folding Walker that includes a trigger release able to be maneuvered without taking the hands off the unit for fast, folding capability.
These walkers and many other CWI models show how simplicity is all you need to get through winter or any terrain safely, independently and securely. In addition, there are also many helpful walker accessories available such as Walker Tennis Balls, Walker Ski Glides, Clip-On Walker Basket, and Tray Top for 815B Wire Basket.
A customer favorite has been our Retractable Ice Tip Cane to get a safe, secure footing on snow or ice.
Visit CWI for all your mobility needs so getting through the winter for the elderly is a safe, comfortable experience.
Related Articles
< 10 Maintenance Tips for Preparing Your Mobility Scooter for Winter
< Getting your Home Ready for an Outpatient
< 7 Winter Safety Tips for Seniors