Back to School, Health & Safety, Cross-Contamination, Infection Control
Schools are front and center when it comes to germ control. With so many people packed under one roof, particularly during inclement weather, it makes for a petri dish of many areas susceptible to harboring bacteria, viruses or other pathogens. This kind of risk can result in many unfortunate scenarios that, aside from illness, consist of compromised attendance, school closing, financial loss and in some cases, even quarantine.
Back to school health & safety, cross-contamination and infection control is the mission statement for making sure all children and teachers are cared for in a responsible, protocol driven manner. All it takes is education of proper hygiene combined with quality products to decrease the risk of pathogen compromise.
Palms Up
Washing hands is one of the easiest infection control strategies. Yet, according to a study by the Bradley Corporation, only 66% of Americans actually hand wash after using the bathroom. This is of great concern when attempting to keep institutions such as a school or hospital in an optimal infection control zone.
A study by researchers from the Smith Child Health Research Program, Children's Memorial Hospital, Chicago, IL which was published in BMC Pediatrics concluded,
Adding hand hygiene instruction to existing hand hygiene practices improved attendance at public elementary schools during the flu season. Standardized and brief repetitive instruction in hand hygiene holds potential to significantly reduce absenteeism.
Sometimes soap and water is not enough to maintain infection control. Using a stronger source, such as Purell Hand Sanitizers or Sani-Hands ALC Antimicrobial Hand Wipes, gets the job done quickly, safely and comfortability.
Both of these kill 99.99% of germs, significantly reducing infection and cross-contamination. To prevent hands from drying out, a common response to alcohol or other ingredients, each also contain skin conditioners which may include vitamin E and aloe vera.
Keeping Clear
Blowing your nose removes dirt, germs and embedded allergens. High on the infection control list is using facial tissues to catch germs from your nose or your mouth. Using facial tissues when sneezing is especially important.
Indiana University reported on an MIT study of sneezing,
Researchers at the Massachusetts Institute of Technology (MIT) filmed and studied over fifty videos of two subjects sneezing. In slow motion, the researchers carefully analyzed the films. They found that the velocity of a sneeze can actually travel across a room and into ceiling vents, sending germs flying up to 200 times farther than scientists ever thought possible.
Kleenex Facial Tissues offer strength and absorbency when it is needed most. Whether it is an allergy or your body's response to a potential systemic intruder, Kleenex facial tissue helps you keep it clear. For a gentle feel, Renslow Facial Tissue is a soft two-ply that works well on continued exposure to the nose keeping the skin from getting chaffed.
All of these products are essential for back to school health & safety, cross-contamination and infection control. They offer peace of mind along with an excellent protocol when attempting to keep germs out of your life.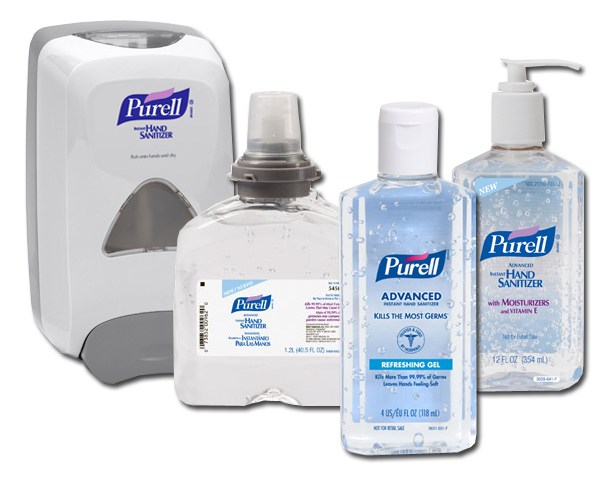 Sources:
Related Articles
< How Infection Control makes a Difference in your Office
< Infectious Diseases at School