Sanitize Your Hands on the Go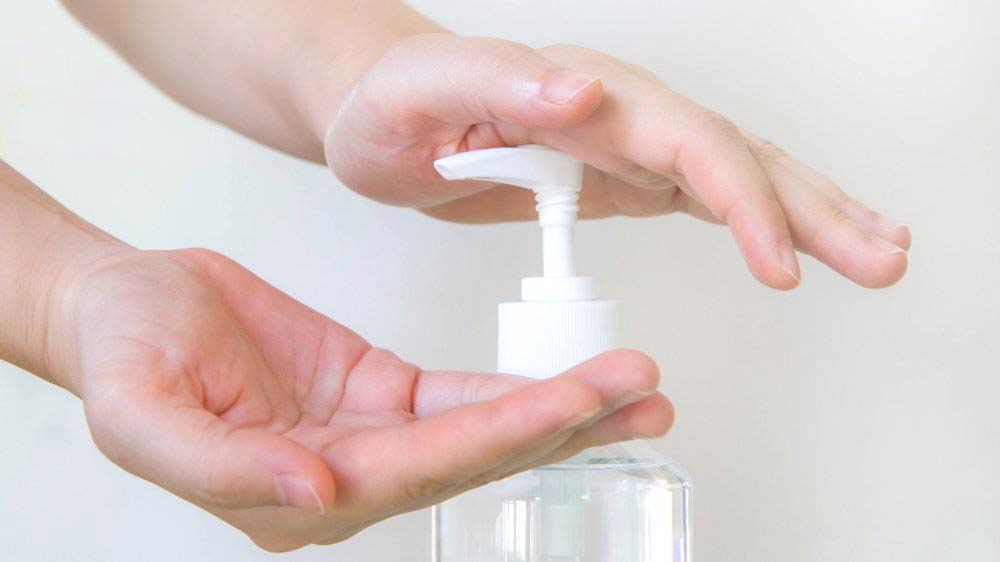 Summer is filled with picnics, fairs and time spent outdoors. These pastimes are great fun, but they can also be breeding grounds for germs. To protect yourself and your residents, slip bottles of alcohol-based hand sanitizer into your bag before heading outside.

For maximum efficacy, make sure that the sanitizer you're using has an alcohol concentration of between 60 and 95 percent. Studies have shown that sanitizer in this concentration range is more effective at killing germs than non-alcohol based sanitizers and those with a lower concentration of alcohol. 1

The proper application of hand sanitizer should take 20 to 30 seconds – don't rush it! To ensure you're getting optimum performance from your product, follow these steps 2 :
Apply a palmful of sanitizer to your cupped hand.

Rub your hands palm to palm.

Rub your right palm over the back of your left hand, then switch hands.

Interlace your fingers and rub your palms together again.

Interlock your fingers and rub them on the opposing palms.

Clasp your left thumb in your right palm and rub it in a rotational motion, then switch hands.

Clasp the fingers of your right hand together and rub them backward and forward on the palm of your right hand, then switch hands.

Wait until the sanitizer is dry on your hands before resuming activities.
While they're great in a pinch – say, when you're outdoors and there are no sinks available for washing hands – keep in mind that hand sanitizers might not be as effective as soap and water when hands are visibly dirty or greasy. 1 If this is the case, be sure to wash your residents' hands as soon as you return to the facility.

To learn more about the hand sanitizing options available from CWI Medical, as well as the other products in our comprehensive skin care line, give us a call at 631-753-8390 or click here to view products.
NOW AVAILABLE
Related Items
Related Articles
For more information about the coronavirus, please visit the NYS Department of Health ( www.health.ny.gov ) and the Centers for Disease Control ( www.cdc.gov ) websites.
---
References
1 Centers for Disease Control and Prevention. Show Me the Science – When to Use Hand Sanitizer. Available at:http://www.cdc.gov/handwashing/show-me-the-science-hand-sanitizer.html. Accessed June 24, 2015.

2 World Health Organization. How to Handrub? Available at: http://www.who.int/gpsc/5may/How_To_HandRub_Poster.pdf. Accessed June 24, 2015.